Furnace, heating and air conditioning installation services in Vaughan, Ontario
ALP Heating & Air Conditioning in Vaughan is your one-stop shop for all of your home heating, cooling and ventilation needs. We offer a wide range of services, from small repair to a complete replacement of your entire HVAC system.
Furnaces
Air Conditioners
Water Heaters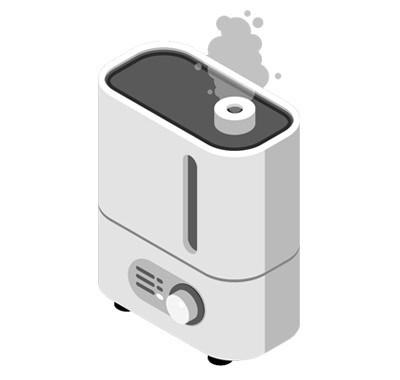 Humidifiers
Gas Lines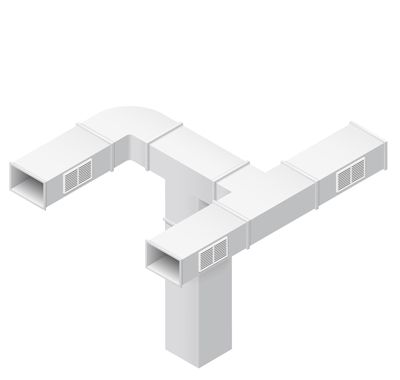 Duct Work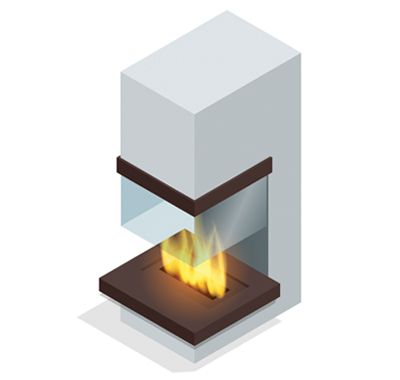 Fireplaces
Gas Stoves
Why is HVAC so important?
The Internet offers up a vast array of HVAC companies for you to choose from, but selecting an HVAC specialist should involve more than simply picking a name from a list. With Canada's extreme weather conditions, who you have taking care of your HVAC is one of most important things for you to consider when it comes to the maintenance of your home. There are many reasons, including the following:
Coping With Seasonal Variances
Temperatures in Toronto range from plus thirty and above during the height of summer to minus thirty and below in the depths of winter. You need a heating and ventilation system that can handle both extremes and everything in between.
Keeping Everyone Comfortable
We are all different, with varying tolerances for warm or cool air. A smart HVAC system allows you to heat or cool rooms in your house in a way that ensures the comfort of your entire family.
The Air That You Breathe
Indoor air quality is up to three times worse than outdoor air quality, since the structure of most homes reduces air flow. This can result in air that feels stuffy and unbreathable. Having a good HVAC system that constantly exchanges the polluted indoor air for fresh outdoor air results in the air in your home being cleaner and fresher. In addition, excess moisture will be pulled out, minimizing the chances of mold or mildew forming in your home. You and your family will feel healthier and more energetic, and everyone will enjoy better sleep at night.
Saving Money
An HVAC system that has to work hard to heat or cool the air costs a lot to run. An energy-efficient heating and air conditioning system can reduce your heat and hydro bills by up to 20%.
Saving The Planet
As a socially responsible company, we care about the environment as much as you do. An energy-efficient HVAC system can vastly reduce your family's carbon footprint, allowing you to contribute to a cleaner, more sustainable world.
Energy Efficiency
An HVAC system in residential buildings is responsible for more than 40 percent of energy consumption. With our expertise, we can optimize your house energy usage, making it eco-friendly and cost efficient at the same time.
Why Choose ALP Heating & Air Conditioning?
HVAC repair technician in Vaughan
With the vast number of HVAC companies offering their services, it can be difficult to choose the right one. It is important to remember that not all HVAC companies are created equal. While there are some solid companies out there, there are also many substandard providers who cut corners for the sake of cutting costs or saving time. And when that happens, your safety is potentially at risk.
For that reason alone, it is worth your while to spend a little bit of time to make sure you are dealing with a reputable company that has your best interests as a top priority.
Hire HVAC technicians near me in Vaughan
Here are just a few of the qualities that make ALP Heating & Air Conditioning stand head and shoulders above the crowd:

All In One
We are literally a one-stop shop that can take care of all of your HVAC needs, from a simple AC or furnace repair to a complete HVAC overhaul.

Quality Work
We can recommend the solutions that are right for your home and your family. We will ensure that the component we are installing, repairing or replacing integrates safely and efficiently with the rest of your HVAC system.
Proudly Canadian
We are a locally owned company with an in-depth understanding of local challenges, such as temperature extremes, humidity and ice storms.

Safety Guaranteed
Safety is at the top of our priority list. For this reason, we hire only the best and most experienced technicians. We will never send someone to your home who does not have top quality training and full licensing.

Expert Professionals
All of our staff are friendly, knowledgeable and extremely professional. From the moment of your first call to us until the time our technician leaves your home at the end of the job, you will have nothing but positive interactions with our staff.
Attention To Details
No matter what the job is, we pay close attention to detail. You will not have to worry about a single aspect of the job. We work quickly, and efficiently but thoroughly, with little to no disruption to your home and family life.
Need Emergency Help For Water Heater?
Feel free to contact us by phone or email. We will get back to you as soon as possible.
We Get Top Reviews From Our Customers
"Excellent service, quick and the most important, Alex fixed it. He offered me different options and had spare parts for both so no delay or trip to Canadian Tire to get spare parts. Thank you, Alex! I would be happy to recommend your service to my friends!"
Maria Braun
"When our air conditioning unit would not turn on we called ALP Heating for assistance. The service was prompt and professional, the technician was polite, and the problem was identified and fixed very quickly. We won't hesitate to call ALP Heating again."
J&H Lam
"The heating in my home stopped working, I called ALP Heating. The technician came the same day, evaluated and repaired my 16 years old furnace before the house got cold. I am extremely satisfied with the service. Very professional and reasonable price."
Danny Gurevich
"I want to say thank you to ALP Heating for a great job. This is the second time I use his service. Fast, qualitatively, not expensive. Highly recommended!"
Yulia Rivkin
"I am very pleased with the service. The technician came the same day and fixed my furnace at no time. Kind and professional service at reasonable price. Highly recommended!"
Maryna Kravchenko
"A great professional, reliable, knowledgable and friendly. Workmanship is priced moderately and is excellent. I would recommend Alex to all my friends and family."
Camelia Munteanu
How Do I Get Started?
Contact ALP Heating & Air Conditioning for HVAC Services
No matter what HVAC needs you have, we invite you to give us a call. Whether your job is as simple as a thermostat replacement, or as intricate as installation of a new furnace or Air conditioner, we will first take the time to ensure that the solution we are recommending is the right one for you and your family.
To find out more about the best quality HVAC in Toronto and the surrounding areas, call us today. We look forward to hearing from you.